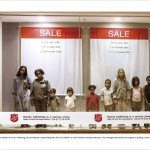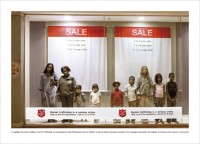 When you think of "slavery" what comes to mind?
You probably think of people from 200 years ago picking cotton down south, getting whipped and beaten if their master doesn't like how much they picked. Right?
On a previous post, Sam pointed out the many faces of Human Trafficking today. Here is what he wrote:
Here, near the border with Mexico, human trafficking has many faces, many of them disguises. For some, it is the live-in 24/7 "house-keeper/child care provider/cook" who never earns enough to pay off her employer who brought her to this country. For some it is the "wife" (who matches the previous description" and is also expected to perform "her marital duties").

For some, it is the Tijuana prostitute whose primary customers come from North of the border. Ride the trolley any afternoon to the border and you will probably see some of her "customers".

For some it is the group of Hispanics waiting alongside the road for people to pick them up to work for cash. Some of them are here legally. Many are trying to pay off the person who smuggled them into the country and who is providing them subpar housing at above-market prices. When we pick them up and pay them a few dollars for their work and threaten to call immigration when they complain, we too are complicit.

Human trafficking masquerades as meeting our needs at a price we can afford in a tough economy. It is one of those issues most of us would like to pretend does not exist, at least not where we live.
There are millions of such human trafficking victims around the world today, and even here in the United States, "the land of the free."
What are you doing to stop modern day slavery?
To learn more about Human Trafficking and sex slavery, check out some of these posts:
Human Trafficking Posts
---