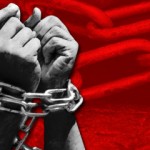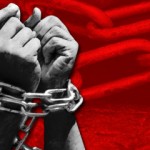 If you had lived during the Civil War, would you have been a slave owner? "Of course not!" we all cry. And would you have fought to free slaves from their bondage? "Absolutely!" we say.
But the truth may differ from our desire.
To see this, look at what Jesus said to some religious leaders in his day. In Matthew 23:30, Jesus tells the religious leaders that they say to each other that if they had been alive in the days of their forefathers who killed and murdered the prophets, they would not have taken part. They would have defended and protected the prophets. But even as they say such things, they are plotting to kill Jesus, who is not just a prophet, but the long-awaited Messiah.
So back to the question of slavery, we like to say to ourselves that if we had been alive during the time in our country when people owned slaves, we would not have been slave-owners ourselves, but would have worked to free slaves wherever we found them.
And yet today, in America and around the world, there are slaves in almost every city. There are more slaves right now in the world than ever before in human history (Linda Smith, Renting Lacy, p. 85). And more tragic still, millions of these are children.
But even that is not the worst part. If the enslavement of children wasn't bad enough, it is what these children are enslaved for. It's not to pick cotton, grow tobacco, or work in sweat shops. These children are sex slaves. Here are some facts:
• The FBI estimates that well over 100,000 children and young women are trafficked in America today. They range in age from 9 to 19, with the average age being 11. And many victims are no longer just runaways, or kids who've been abandoned. Many of them are from what would be considered "good" families, who are lured or coerced by clever predators (1)
• 1.2 million children are trafficked every year; this is in addition to the millions already held captive by trafficking (2)
• The average victim is forced to have sex up to 40 times a day (5)
• The average age of a trafficked victim is 14 years old (5)
• Sex trafficking is an engine of the global AIDS epidemic (4)
• People are trafficked from 127 countries to be exploited in 137 countries (3)
• Between 14,500 and 17,500 victims are trafficked into the USA each year from other countries (4)
• In 2010 Sex Trafficking will be the number one crime worldwide (5)
• Over 25% of victims are trafficked from Southern and Eastern Europe.
• Tragically, only 1-2 percent of victims are rescued, and only 1 in 100,000 Europeans involved in trafficking are convicted.
(1 – ABC News, 2-UNICEF, 3-UNODC, 4-US Department of State, 5-The A21 Campaign)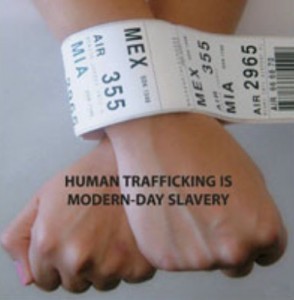 After learning about the plight of these children, can you still do nothing for them while at the same time thinking that if you had lived during the Civil War, you would have been on the side of freedom?
To learn more about Human Trafficking and sex slavery, check out some of these posts:
Human Trafficking Posts
---