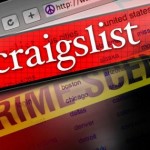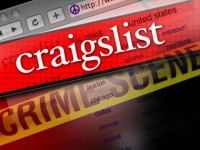 A 27-year old Wisconsin woman was rescued in Brooklyn yesterday, after being held for eight days as a sex slave. She initially responded to a Craigslist advertisement from a man who was seeking someone to cook and clean for him in exchange for free rent.
She had wanted to move to New York, but couldn't afford the costs. When she found the advertisement on Craigslist, it sounded like a good opportunity. The man, John Hopkins, age 45, allegedly paid for her plane ticket, and when she arrived at the airport, he picked her up and took her to his apartment, where he handcuffed her to a radiator, and over the next eight days, repeatedly beat and raped her.
Apparently, she was allowed to leave the apartment one time, when she was able to call her mother, before returning to the apartment. There is no explanation yet for why she returned to the apartment, or why she never called 911.
The saddest part of this story for me is the comments that people are making about it. Here is one website that reported this story: New York CBS Local News. If you go there, scroll through some of the comments. People are saying she deserved it for being so dumb to respond to such a Craigslist ad, that she must have liked it because after being let go she returned to the apartment, or that she must be ugly to have responded to such an ad, etc., etc., etc.
As I have been learning more and more about sex slavery, it has increasingly appalled me that far too often, the women are the ones who get most of the blame, rather than the ones who capture and rape them. People say, "If she hadn't run away from home this wouldn't have happened" or "If she hadn't dressed like that and been in that neighborhood" or "He was probably her boyfriend, but now that they broke up, she is accusing him of rape."
I say, "Stop making excuses for the Johns!" I don't care what she says, where she was, what she was wearing, or if he really was her boyfriend. Nobody has the right to tie up a girl, beat her, and then rape her. Nobody.
Sex slavery really is happening in our country, and someone needs to stand up for these girls. If our entire society is defending the men who beat and rape them, we need some voices to stand up for the girls, who are the true victims.
To learn more about Human Trafficking and sex slavery, check out some of these posts:
Human Trafficking Posts
---