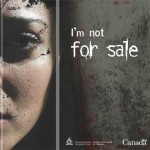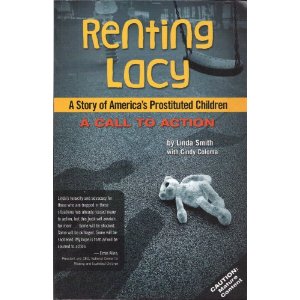 Renting Lacy is the story about a young girl who is caught up in the child-sex slave industry of Las Vegas. Though a "fictional" account, the book itself is not fiction. There are millions of children right here in the United States who are sold for sex each and every day. This book tells their story.
The book is very readable, but not easy to read. In other words, once you start reading, the book is hard to put down, but the horror you begin to feel at what is happening to these young girls makes the book difficult to read. Multiple times the book caused me to break out in tears. I included an excerpt from the book in a previous post called "I Want to be a Prostitute."
The strength of the book is not only in the story that is told, but in the facts, statistics, and reports that the author includes at the end of each chapter. Linda Smith goes into great detail about how many children are enslaved, where they come from, how they are enslaved, what is being done to stop child sex slavery, and what organizations are out there that you and I can get involved with.
As a result, this is easily one of the best and worst books I have read in a long time. I highly recommend it, not so that you read it and put it on your shelf, but so that you read it and then get involved in helping rescue girls from forced prostitution in America.
To learn more about Human Trafficking and sex slavery, check out some of these posts:
Human Trafficking Posts
---