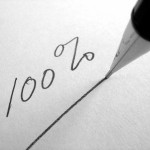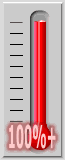 Wendy and I want to thank everyone who participated in the Change Their Story campaign, either by giving money or by becoming aware of the child sex slavery  problem here in the United States and purposing to get involved in some way in the future.
A special thanks goes out to my wife and three daughters, who gave up almost all of their Christmas gifts this year to put the money toward rescuing Russian girls caught in sex slavery.
And even though we reached our goal, you can still make a donation to help rescue young girls from sex slavery.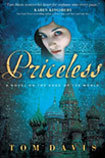 Also, everyone who donated was put in a drawing for a free copy of Priceless, a book by Tom Davis which tells the story of rescuing girls from sex slavery in Russia. The winners of this free book are Johannes and Laura Rehm! We will get the book sent out to you.
Although the fund raising campaign is over, I will continue to make occasional blog posts about rescuing girls from sex slavery and what you can do to get involved. To keep informed, check the blog regularly, subscribe to get the posts by email, or subscribe in a reader (I recommend Google reader). I have an eye-opening post scheduled for next week called "I Want to Be a Prostitute." I don't personally want to be a prostitute, but you don't want to miss this post.
To learn more about Human Trafficking and sex slavery, check out some of these posts:
Human Trafficking Posts
---