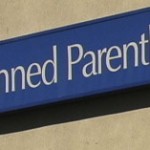 How do you feel about abortion? Sex slavery? Child sex slavery? Prostitution?
Have you seen how your tax dollars go to support some of these things?
Check out the following video:
To see more news about this video, and follow-up news items, add Live Action Blog to your Google Reader.
Edit: The full-length video is at the link below, along with three other videos which show this was not an isolated incident.
http://liveaction.org/blog/pattern-emerges-three-more-virginia-planned-parenthood-clinics-caught-on-tape-willing-to-aid-and-abet-sexual-exploitation-of-minors/
To learn more about Human Trafficking and sex slavery, check out some of these posts:
Human Trafficking Posts
---