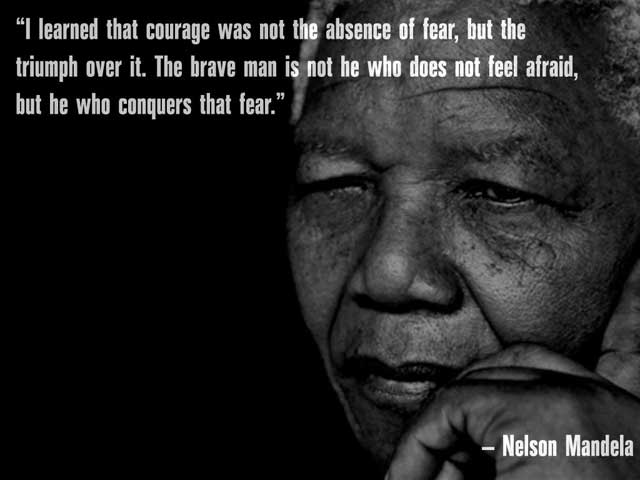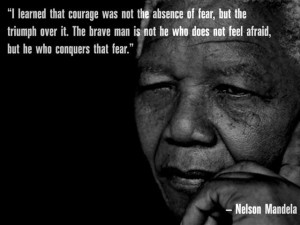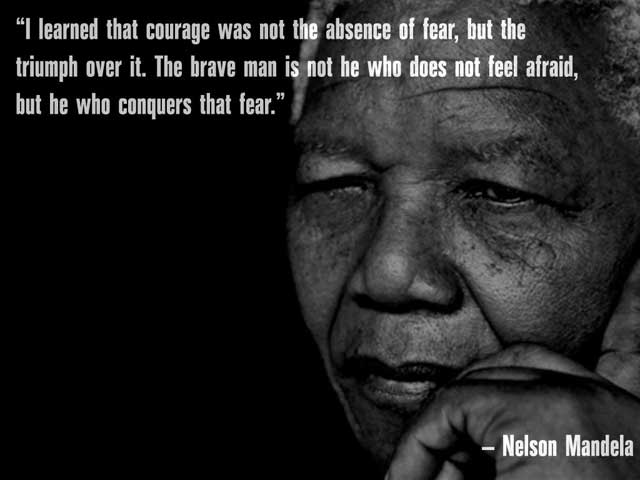 Nelson Mandela once said "Courage was not the absence of fear, but the triumph over it. The brave man is not he who does not feel afraid, but he who conquers that fear."
This is a great insight.
Although maybe John Wayne said it slightly better: "Courage is being scared to death and saddling up anyway."
People sometimes think that the courageous person does not feel fear in the midst of great danger and potential personal harm. But this is not true. If someone is facing great danger and they feel no fear, they are not courageous, but ignorant and foolish. Fear is natural and normal in dangerous situations. The courageous person is not someone who feels no fear, but who runs headlong into danger despite the fear.
Yet while I like this understanding of courage, it is usually only applied to acts of valor that we might see on a battlefield or in a daring rescue operation. We think of the soldier who charges forward against a spray of enemy bullets to rescue a wounded comrade. We think of a policeman who stands alone against criminals intent on doing harm, holding them back until reinforcements arrive. We think of firemen who enter burning buildings to pull terrified children from the flames.
These are all, undoubtedly, great acts of courage. But I do not think they are the greatest possible act of courage. No, the greatest possible act of courage is the courage it takes to forgive.
The Courage to Forgive
When we are wronged, slandered, hurt, or abused, our entire body, soul, and spirit screams against the idea of forgiveness. We want revenge! We want retaliation! We want the person who did us wrong to suffer as we have suffered.
But more than that, we do not want to be hurt in the same way again. We fear that if we forgive someone for what they have done, they will continue to abuse and hurt us in similar ways.