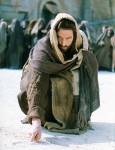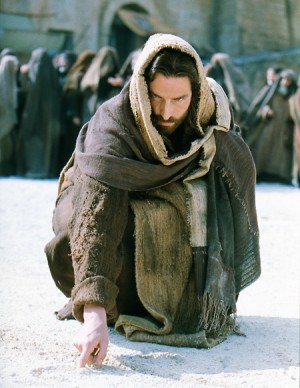 Related to the view that divorce is the unforgivable sin, some people believe that adultery is unforgivable.
Note, of course, that adultery is different than premarital sex. Most Christians believe that God does forgive people for premarital sex. This doesn't mean that such behavior is okay, for premarital sex is physically, mentally, emotionally, psychologically, and spiritually destructive. There is forgiveness and restoration for such sin, but it often comes with numerous long-lasting consequences.
So adultery itself is when a married person has sex with someone who is not their spouse. But even here, most Christians believe that there is forgiveness for adultery. Most believe that if a married person commits adultery, they too can be forgiven by God and the marriage can be restored. However, just as with premarital sex, there are lots of long-term and destructive consequences for engaging in adultery. Even though God forgives adultery, this does not mean He erases the consequences that might come from adultery. The danger of the sin of adultery is not that God cannot forgive it, but that adultery destroys marriages and destroys lives.
Nevertheless, there is a specific form of adultery that many Christians think God does not, will not, and cannot forgive. Some argue that there is a type of adultery which can never be forgiven.
This type of adultery is the one that comes as the result of divorce and remarriage.
Adultery and the Unforgivable Sin
Some people believe that although God makes allowance for people to get divorced (Matt 19:1-10), such people may not get remarried as long as their ex-spouse lives. Why not? Because marriage lasts as long as both the husband and wife live. If someone gets remarried after a divorce, then, according to this view, that person is living in a state of constant adultery.
The logic for this view is drawn from Matthew 19:9 where Jesus says that anyone who is divorced and marries another commits adultery. People who hold this view further state that since a person who is divorced and remarried is living in a state of adultery, they can never properly confess or repent of this sin unless the get re-divorced and then re-marry their first spouse. Of course, then the person has two divorces instead of one, and … well … the "sin" only amplifies in seriousness.
The underlying premise behind the idea that adultery is unforgivable is based on the belief that in order for a person to go to heaven when they die, they must not have any unconfessed sin in their life. But if a person is divorced and remarried (which leads to adultery), then even if they confess of this sin, they are still living in this sin, which means they can never fully confess or repent of it.
Do you follow the logic there?
Though a person who has been divorced and remarried may be sorry for what they have done, they cannot ever fully repent of this sin because they are living in a constant state of adultery. In this way, divorce and remarriage becomes the unforgivable sin because the one who does this is in a constant state of sin.
So those who believe that adultery is unforgivable are not basing this view off of the teaching of Jesus in Matthew 12:31-32 about the unforgivable sin, but are basing their teaching off the belief that if a person dies in a state of unconfessed sin, they will not spend eternity with God.
Let us see how we can know that adultery is not the unforgivable sin.
Why Adultery is not the Unforgivable Sin
As with the view that divorce itself is unforgivable, the idea that adultery is unforgivable is based on a faulty understanding of God's grace and the infinite forgiveness that is in Jesus Christ.
When we remember that there are two kinds of forgiveness, one which is unconditional and freely given to all, and the other which grants release and deliverance from the enslaving power of sin, we see that this idea that God does not forgive ongoing adultery is false. God does forgive adultery … all forms of adultery. Nevertheless, there are ongoing consequences to adultery, many of which God wants to deliver us from, but He can only do so if we confess and repent of our sin, and seek to work with Him to restore the broken relationships in our lives.
Aside from the theological truth of the infinite forgiveness of God, numerous Scripture passages clearly refute the idea that adultery is not unforgivable.
First, pretty much all of the forefathers of Israel had numerous wives. While many try to explain this behavior as a practice that was normal at that time, we cannot explain away the fact of God's original plan for marriage was that it should be between one man and one woman (Gen 1:24). Therefore, even though the culture might have allowed a man to have more than one wife, the instructions of God did not.
So when Abraham, Isaac, and Jacob took more than one wife for themselves, they were committing adultery. The same thing can be said for nearly all the kings of Israel, who were specifically commanded to not take multiple wives for themselves (Deut 17:16-17). Yet even King David, a man after God's own heart, had multiple wives (2 Sam 11:4; 1 Chr 3:1-9). And nearly all Christians believe that we will see Abraham, Isaac, Jacob, David, and Solomon in heaven. There is also the possibility that Moses got divorced and remarried.
When we get into the New Testament where the prohibition against adultery is more clearly and frequently stated, there are numerous examples of Christians who commit adultery and yet are still considered eternal children of God.
One example is in 1 Corinthians 5:1-8 where a man sleeps with his father's wife, and yet Paul clearly identifies him as a brother in Christ who has been led into serious sin (1 Cor 5:11). When confronting the rampant sexual immorality that was present in the Corinthian church, Paul does not threaten them with hell and everlasting destruction, but with the theological truth that as believers in Christ who have been raised with Him, we should not behave in such a manner (1 Cor 6:12-20).
Scripture is clear that while adultery is a sin, it is forgivable, for people like Abraham, Isaac, Jacob, and David lived in a lifelong state of adultery, but they were forgiven and accepted by God. There were even adulterers in the early church, and they too were forgiven and redeemed.
Adultery is forgivable. Adultery is not the unforgivable sin.
This doesn't mean that we can just commit adultery all we want though, for remember that even though God forgives us of this sin, there are long-term and devastating consequences to adultery which can affect our lives, our family, our finances, our health, and our emotional and spiritual well-being. These are some of the reasons God instructs us to not commit adultery. It is not because He will send adulterers to hell, but because adultery is so destructive and damaging for the real joy and pleasure God wants us to experience in life.
If you have committed adultery, do not think that God has rejected you. He has not. He loves you, accepts you, and forgives you.
But at the same time, healthy and loving relationships are achieved only in the way God designed them: when they are between two people who love each other and are committed to each other no matter what. This is the sort of relationship God wants for you if you will let Him lead you toward it. (Go read the post about the woman caught in adultery.)
Do you fear that you have committed the Unforgivable Sin?
Fear not! You are forgiven. You are loved.
Fill out the form below to receive several emails from me which explains how you can know that you are loved and forgiven by God.