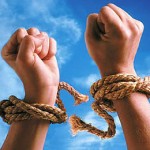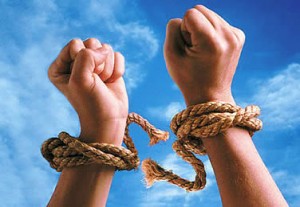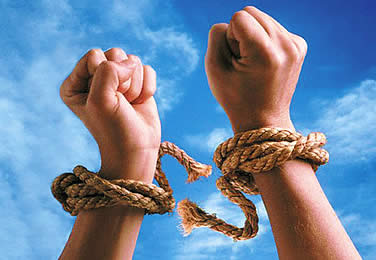 I receive a lot of emails and Google search hits about blasphemy against the Holy Spirit and the unpardonable sin.
One of the more popular search strings has been "Is adultery the unpardonable sin?"
Let me answer that question quickly:
NO. Adultery is not the Unpardonable Sin
And while I'm at it, neither is suicide.
But please, don't do either of these things. If you are thinking about doing either, and fear of hell is the only thing keeping you from doing it, please contact me through the contact form on my About page.
Here is a link to a short paper I wrote on the subject:  The Unpardonable Sin and Blasphemy against the Holy Spirit. Below is an excerpt from this paper:
If you, or your friend or relative is not a Christian [and are worrying about having committed the sin], then be encouraged. Almost nobody who commits the blasphemy against the Spirit wonders if they have. They don't care about such things anymore. The unbeliever who commits this sin has become so morally and spiritually blind that their heart is hardened to the point that they no longer care about spiritual things and will never believe in Jesus.

But nevertheless, some people are afraid they have. To them, I would simply say, "Worrying about it pretty much proves that you haven't. So in order to make sure you never will be able to, believe on the Lord Jesus Christ, and you will be saved. Whatever sin you may have committed, you are still being convicted by it, which is good. God's grace will cover over that sin, and all other sins if you will just believe in Jesus for eternal life."
Are you afraid of committing blasphemy against the Holy Spirit or the unpardonable sin? Don't be.
God isn't out to get you, or set traps in your way so He can shout in triumphant glee, "Aha! Another one who will never experience my grace! Off to hell you go!"
No.
That is not the God of the Bible. That is not what Jesus was teaching in Matthew 12:31-32. That is not the message of Hebrews 6:1-8. God's grace and what Jesus accomplished on the cross is greater than anything you can say or do. It is only when you come to understand the perfect love of God that all fear vanishes and you can start living for God out of love for Him, rather than fear about Him.
So what is the Unpardonable Sin or the Blasphemy Against the Holy Spirit? I have a series of about 20 emails that shares more:
Do you fear that you have committed the Unforgivable Sin?
Fear not! You are forgiven. You are loved.
Fill out the form below to receive several emails from me which explains how you can know that you are loved and forgiven by God.